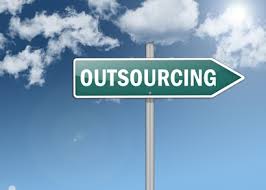 Should we develop software in-house or outsource it? It is often a question that businesses ponder as they look for better performance and improved time to market. This article highlights some of the benefits you will get by outsourcing your software development projects:
Keep your team focused on other important tasks
By outsourcing your mobile development, you can ease the burden on your busy software development team by delegating tasks to external agencies, allowing your team to focus on their core business areas and competencies.
Lower project costs
Cost isn't the only reason to outsource, but it is often a key factor. Companies usually assign an internal team and a budget to deliver a software development project to specification in a short timescale but in most of the cases they have to deal with a changing priorities and other competing internal requirements. When businesses outsource their projects, they pay a fee each month for a ready-made team with appropriate skills, avoiding the unwanted additional tasks of hiring, salary and overhead costs. Hidden project expenses such as staffing, training, overtime etc are handled by the outsourcing company freeing your staff to concentrate on your key business areas. One tip when selecting a company to outsource to - the cheapest is often the most expensive overall! Hiring a company that has low prices may imply that their staff doesn't have the experience and knowledge required, ending up having a poor quality product, more demands on your time or failure to meet targets. This results in more costly hassle, time and development effort for you.
No such thing as a free lunch!
New software/technology is released to the market on a regular basis, sometimes it is hard to keep your team up to speed and train them on the new technology. You have a great software development team, but sometimes your needs cannot be satisfied with their experience and knowledge. For example, if you want to develop a software solution, let's say a Mobile App and your team doesn't have the knowledge and skills to do it, outsourcing to a team that is already proficient in that technology could be the best solution. Although many tools and technologies are "free", there's no such thing as a free lunch. Some tools require expensive license fees, or take time and knowledge to deploy. Training costs are significant and the 'Total Cost of Ownership' can be significant. Remember that its not always knowing what to do which saves money - it is knowing what not to do which often saves much of the time. This is worth factoring into any decision about taking on mobile projects in-house.
Meeting deadlines and budgets
Software development companies, such as emobix, have well-defined processes and methodologies that enable them to plan the resource needs and adjust it throughout the project to keep it on time. Also, as software companies have experience managing complex, multi-disciplinary projects they are better in estimating the effort required to complete each task and get the project scope and cost right.
The right experience when you need it
Your need for software professionals (developers, designers, QA agents, UX experts, etc.) is not consistent throughout the life of the projects. Instead of hiring additional employees to meet the project requirements, it makes sense to scale the team through outsourcing by hiring a team of professionals as it is needed, whether that is for short or long-term commitments. Developing strategic relationships with outsourcing companies can be a great way to ensure you have a trusted team to help you deliver your company's products in the right timeframe.
Once you have decided that outsourcing is right for your business, you need to find the right company.
Contact emobix today to see how we can help you.